9.10.07
I only recently discovered the Scottish National Gallery, wandering in after visiting the Warhol show at the neighboring Scottish Academy. I was blown away by two pictures. One is listed above.
The other was John Knox,
View from Ben Lomond
. (Thanks to Anonymous for the correct link!)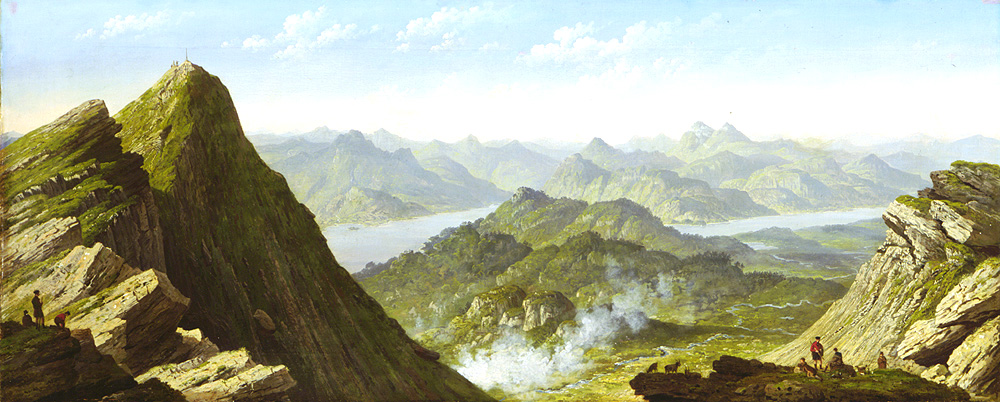 Comments:
Mt first visit to Edinburgh last weekend, and I too was blown away by this picture. My partner and I both instantly looked at the ceiling of the gallery room toward what we expected were down-lights shining on the glossy oils. But he's actually captured that light on he hillside. Amazing. Voltaire by Orchardson also struck a chord - smoky and full of action.
Post a Comment
<< Home